Volunteer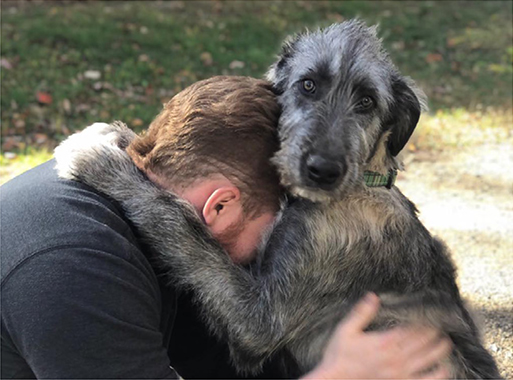 Hero Pups is an all-volunteer organization. Because of this, we are able to use 100 percent of our funds to acquire, train, and pair dogs with eligible veterans and first responders.
Our program would not be possible without the dedication and commitment of our volunteers. We are always looking for new volunteers to share their time and talents, as well as new ways to engage the public in our mission.
New volunteers will attend a one hour virtual orientation to learn more about how our program works and current opportunities.
Hero Pups Is Looking For Volunteers In These Areas:
(Office Support, Quickbooks, etc.)
(Includes Dog Trainers & Groomers)
FUNDRAISING/EVENTS/DRIVES
(Organize Donation Drives, Plan Events, Conduct Raffles, etc.)
(Sewing, Embroidery, Macrame, etc.)
(Foster, and Train, Puppies)
(Clean Kennels, Bathe Puppies, etc.)
(Constructing Kennels, Laying Fences, etc.)