Monetary Contributions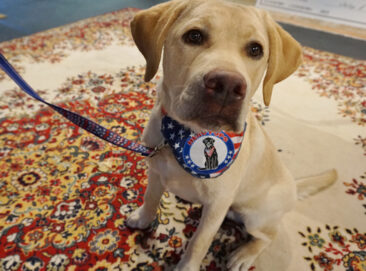 TAX-DEDUCTIBLE, MONETARY CONTRIBUTIONS
Donate To Help Acquire Train And Pair A Dog With A Veteran Or First-Responder
Hero Pups is a 501(c)(3) non-profit, all-volunteer organization. Expenses such as veterinary care, transportation, equipment, supplies, training, and housing can cost over $5,000 per dog. That's why we need your help.
We do not charge our Heroes for their dogs. Because of this, we rely heavily on the generosity of donors and sponsors. Please consider Hero Pups for a charitable contribution.
Contributions of any type and amount are always greatly appreciated.