Upcoming panel featuring our founder Laura Barker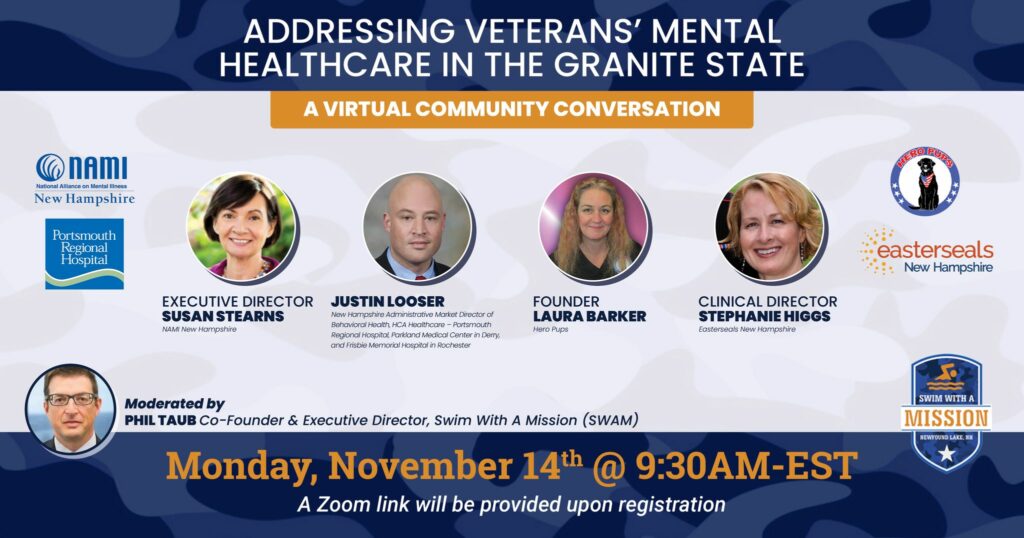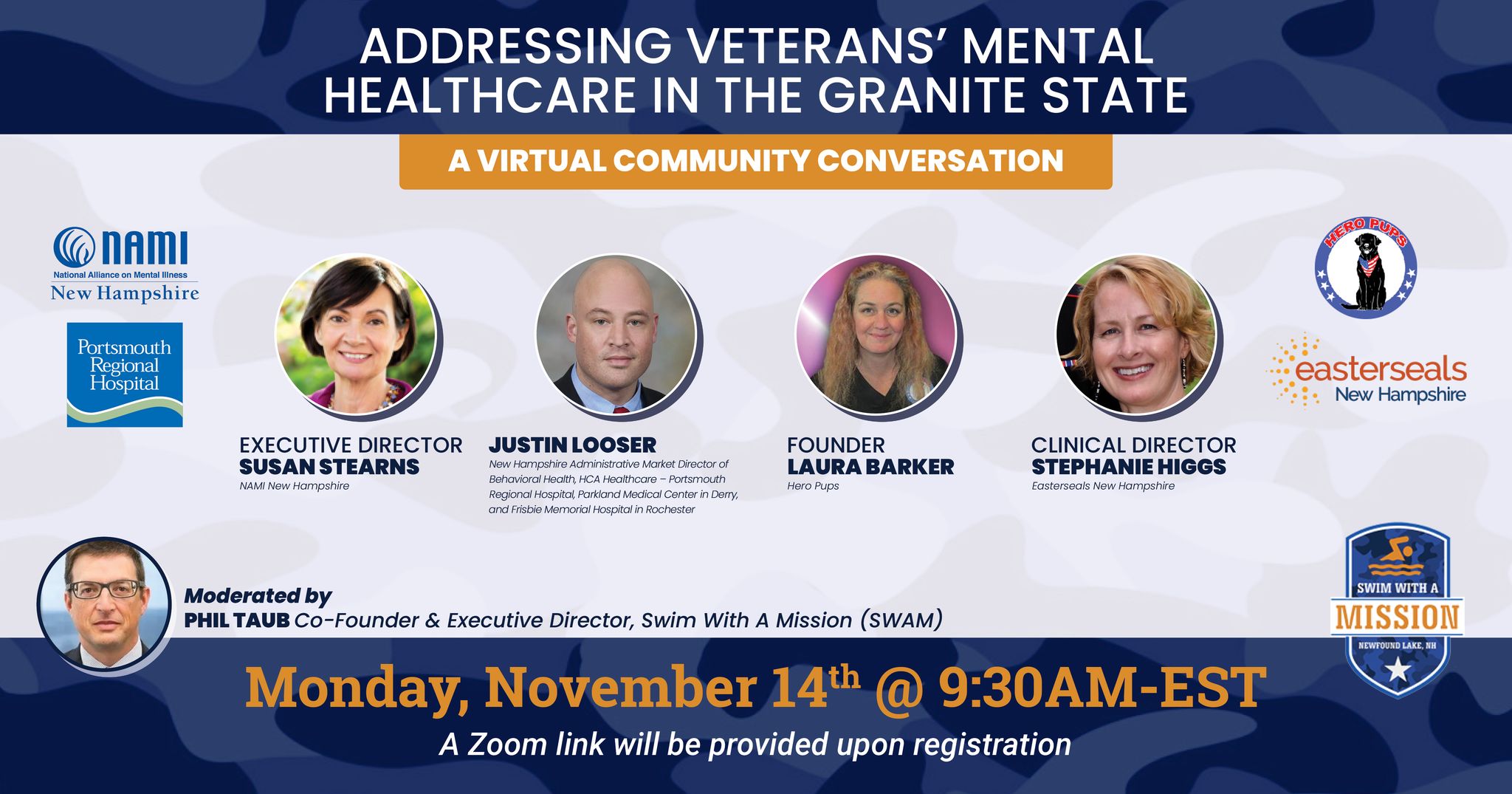 Our Founder Laura Barker will be a panelist for A Virtual Community Conversation Addressing Veterans' Mental Healthcare in the Granite State on Monday, Nov. 14, at 9:30AM-EST.
The recent observation of Veterans Day inevitably brings about mixed emotions and experiences, from welcome and favorable memories to painful reminders of sacrifice and lost loved ones. The community conversation will highlight the mental health needs in the veteran community, including reducing barriers to accessing mental healthcare services, and sharing information and resources to help veterans and their families.
During the event, we will honor our veterans throughout the Granite State and across America for their bravery and service—on Veterans Day and every day.
We hope you'll join us for this virtual community conversation on Monday, Nov. 14, at 9:30AM-EST moderated by Phil Taub, Co-Founder and Board Chair, Swim With A Mission, featuring the following panelists:
Panelists:
• Susan Stearns, Executive Director, NAMI New Hampshire
• Justin Looser, New Hampshire Administrative Market Director of Behavioral Health, HCA Healthcare – Portsmouth Regional Hospital, Parkland Medical Center in Derry, and Frisbie Memorial Hospital in Rochester
• Laura Barker, Founder, Hero Pups
• Stephanie Higgs, Clinical Director, Easterseals New Hampshire
The event is free and open to all veterans, family members, community partners, caregivers, and press.