6/12/21 American Legion 5th Annual Ride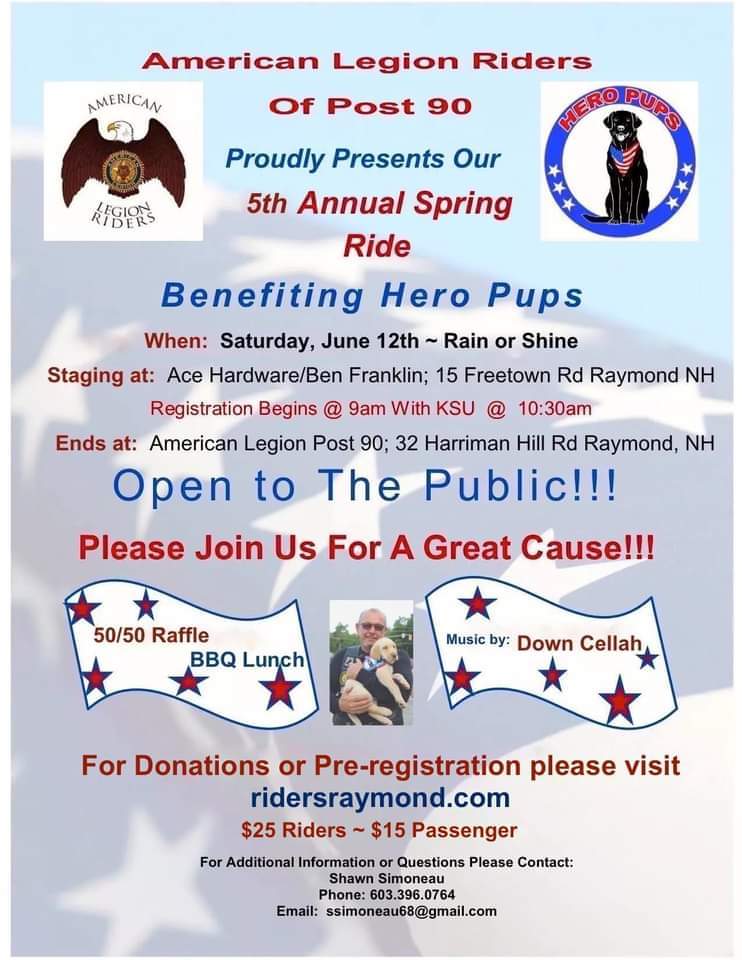 We are excited to share that The American Legion Riders of Post 90 are hosting their 5th Annual Hero Pups Ride! 
The event begins at Ben Franklin Ace Hardware in Raymond, NH where registration will take place. The physical ride will be approximately 70+/- miles in length with a halfway stop at the NH Department of Safety in Concord, NH. The ride will then conclude at the American Legion Post 90 in Raymond, NH where there will be lunch and live music.
Click here to for more information!